Spending more time indoors? It doesn't have to be boring. Engaging in interesting pastimes is important for everyone but finding indoor activities for older adults that enrich and enliven well-being is especially important. Keeping your mind occupied and your spirits high will repay you in lots of ways. You'll see the emotional benefits of keeping things bright and positive. You'll feel better physically and mentally, too. Fun indoor activities for seniors can keep your gray matter healthy and sharp. You may even find that you sleep better after engaging in these interesting indoor activities for older adults. Watching TV is fine, but if you're looking for something a little more stimulating and rewarding, or if you're wanting to learn something new, check out these fun indoor activities for seniors while you're beating the heat inside or social distancing at home.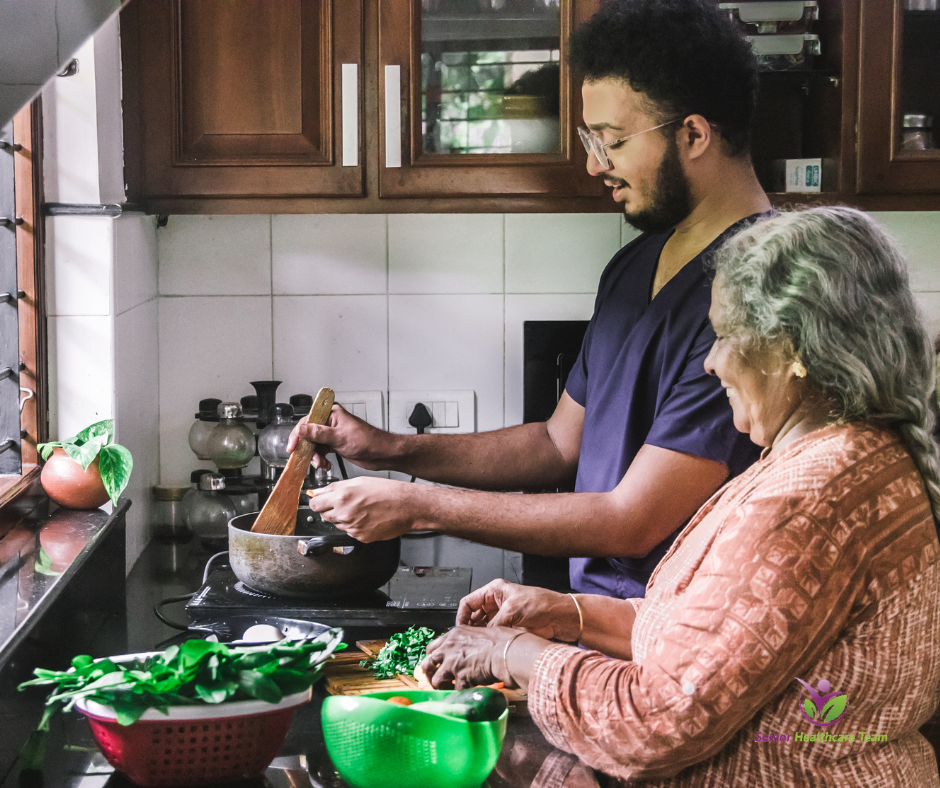 Explore your family tree. Try a little genealogy research. There are many free, helpful tools available online. A good place to start is the National Archives. There are also paid services such as MyHeritage.com. You can even explore your origins at the DNA level with a test kit from AncestryDNA.
Stretch the possibilities with yoga. More and more seniors are embracing the benefits of this ancient discipline from India. In addition to keeping bodies flexible, practicing yoga can be calming and help improve overall well-being. Begin by learning about these three poses that provide low-impact, highly valuable benefits for seniors.
Do you enjoy board games? These fun indoor activities for seniors (or anyone) are a great way to spend time while keeping your mind sharp. Classics like Scrabble, Yahtzee, chess and dominos are fun options, but there are also some fantastic newer games such as Qwirkle and Apples to Apples you should try as well.
Start an indoor garden. Did you know you can grow plants of all kinds — even tomatoes — indoors on a table or windowsill? Some low-maintenance, indoor-friendly options include peas, green beans, peppers and strawberries — all small enough to garden indoors and reward you with time well spent and tasty nutrients.
Learn a new language. All it takes is time and practice. But the hours you commit are worth the investment. Here are six of the best language learning apps you can try while you're sheltering in place at home: Rosetta Stone, Babbel, Duolingo, Drops, Memrise, and Busuu.
Make yourself some jewelry. Making necklaces or bracelets is another fun craft for older adults that can help improve fine motor skills and provide an outlet for creativity. Bonus: You'll get to wear, gift, or possibly even sell your beautiful creations. Here's a Beading 101 article to get you started.
Appoint yourself chairman (or chairwoman). Chair exercises let you sit and be fit. Maintaining muscle strength is important as we age, because it helps improve balance and prevent falls. Try these chair exercises for a good workout at home that just about everyone can do. All you need is a chair!
Write your life story. There may be no more meaningful indoor activity for older adults than capturing their own unique narrative, either in written form or by gathering photos and mementos in a scrapbook. You'll have the chance to reflect on your own life experience, and you'll be preserving a slice of history for your family and future descendants.
Visit a museum of art — virtually. Many museums hold the large public collections. They focus on modern and contemporary American and Latin American art, Italian Renaissance and Baroque paintings, as well as drawings and prints. Explore it all from home.
Dive deep into history. The Museum lets you continue to learn and explore through its digital Artifact Gallery. Search the database for everything that's helped define the world and read in-depth artifact spotlight stories on historical clothing and dress, artworks and maps, sporting equipment, journals and more.
There are always interesting, rewarding activities for seniors to make the most of their time — indoors and out.
Looking for more fun and interesting ways to stay active and engaged as you get older? Read this next: The Importance of Activity for the Elderly
By David Lasman – "Ask Medicare Dave" | President – Senior Healthcare Team
wwww.SeniorHealthcareTeam.com | 866-333-7340 Selecting the right healthcare plan through Medicare can be overwhelming and downright stressful. Senior Healthcare Team is a nationwide resource that provides guidance and support about Medicare to seniors at no cost to them and helps them to choose the most suitable insurance plan tailored to their specific needs and budget. Our goal is to educate and empower our clients to make the best decisions regarding their healthcare and clear up the confusion of Medicare. At Senior Healthcare Team, we aren't partial to any one insurance company. Our loyalty is to our clients and our mission is to provide them with the best healthcare options at the very lowest cost.