Medicare can feel complex. Here are some answers to Medicare frequently asked questions that can help you understand the basics of Medicare and manage your plan and benefits better.
Understanding Medicare FAQs
Let us answer some frequently asked questions about Medicare.
What is Original Medicare?
The term "Original Medicare" refers to Medicare Part A and Part B. Part A helps cover the cost of hospital-related care, including inpatient services, lab tests and surgery. Part B is the medical insurance component of Medicare, which helps cover doctor visits, outpatient care and certain preventive services. The federal government administers both Part A and Part B.
A great add-on to Original Medicare is a Medicare Supplement Plan.
What are Medicare Supplement insurance plans?
Medicare Supplement insurance, or Medigap coverage, may help pay some healthcare costs that Original Medicare doesn't pay. These may include:
Copayments
Coinsurance
Deductibles
What is Medicare Part D?
Medicare Part D, also called Medicare prescription drug coverage, is optional coverage to help Medicare beneficiaries pay for self-administered prescription drugs. It can cover most prescription drugs. The Medicare Part D plans should cover various prescription drugs that people with Medicare take. You can get Medicare Part D through private insurance as a stand-alone plan or as an add-in through a Medicare Advantage plan.
Can I use Medicare everywhere in the U.S.?
Medicare is widely accepted across the U.S., but it's not universal. Original Medicare provides nationwide coverage, whereas Medicare Advantage plans have provider networks that can be limited to a local area. When reviewing plan options from private health insurers, pay close attention to which providers in your area accept Medicare to ensure that you have access to care when you need it.
Medicare Enrollment and Eligibility FAQs
Enrolling in Medicare can seem challenging. However, by understanding enrollment periods and eligibility requirements, enrolling in Medicare can be quite simple. Learn about your eligibility and how to enroll in Medicare.
Who is eligible for Medicare?
Medicare eligibility depends on factors such as:
Age: You must be 65 years or older to enroll in a Medicare plan. You can receive Part A without a premium if you are receiving or eligible to receive benefits from Social Security or the Railroad Retirement Board. In addition, you can qualify for a premium-free Part A, if you or your spouse had Medicare-covered government employment.
Disability: If you are under 65 years old and have a disability, you qualify for Medicare.
End Stage Renal Disease: With this disease, you are experiencing permanent kidney failure and require dialysis or a transplant. You qualify for Medicare.
If you have not been paying for Medicare taxes while you worked, are older than 65 and are a citizen or permanent resident of the U.S., you may have to purchase Part A.
If you are younger than 65, you can receive Part A without a premium if:
You have been granted Social Security or Railroad Retirement Board disability benefits for at least 24 months.
You are a patient that requires a kidney transplant or dialysis.
Most people do not have to pay for Part A. However, if you want Medicare Part B, you must pay for it. The premium is deducted monthly from your Social Security, Railroad Retirement or Civil Service Retirement check. If you do not receive these types of payments, you will receive a bill every 3 months from Medicare.
Is Medicare mandatory?
Medicare is not mandatory. However, if you do not enroll for Medicare Part B (medical insurance) when you are first eligible, you could incur a Late-Enrollment Penalty and may have to pay a higher premium cost.
If you turn 65 and still have insurance through an employer or union, you can keep that insurance and wait to enroll in Medicare, using a Special Enrollment Period (SEP).
How do I sign up for Medicare?
In many cases, eligible individuals will automatically be enrolled; others may need to apply for Medicare independently.
If this is the case, it is essential to sign up during the initial enrollment period (IEP), which is around your 65th birthday or 25th disability check.
You will have a 7-month period to browse options and sign up, including your birth month, the 3 months before, and the 3 months after your birth month.
If your birthday is the first of the month, you will be treated as if you were born the month before your birth month.
When does Medicare coverage start?
Medicare coverage is dependent on when you have signed up and your sign-up period. Coverage always starts on the first of the month.
If you meet the criteria for Premium-free Part A, your coverage starts the month you turn 65-years old or the month before if your birthday is the first of the month.
You can also sign up for Premium-free Part A after your 65th birthday. Coverage starts 6 months back from sign-up or when you apply for benefits from Social Security or the Railroad Retirement Board.
After your IEP is over, you can only sign up for Part B and Premium-free Part A during the other periods of General Enrollment or Special Enrollment.
For Original Medicare, the General Enrollment Period is Jan. 1 – March 31. You may have to pay a monthly late enrollment penalty if you do not qualify for Special Situations.
Under Special Situations or the SEP, you can sign up for Part B and Premium-free Part A without paying a late enrollment penalty. Your coverage will start next month.
What happens if I miss the General Enrollment Period?
If you miss the General Enrollment Period, you may qualify for a SEP. See if you qualify today.
Can I enroll in Medicare with a pre-existing condition?
Yes, even with a pre-existing condition, you can enroll in Original Medicare or a Medicare Advantage plan if you sign up for coverage during your IEP.
Medicare costs FAQs
Here are some answers to frequently asked questions about Medicare costs.
How much does Medicare cost?
Medicare costs consist of a monthly premium for Medicare coverage and a portion of the costs of covered services. There is no yearly limit on out-of-pocket expenses unless you have a Medicare Advantage plan.
How much do Medicare Part A and Part B premiums cost?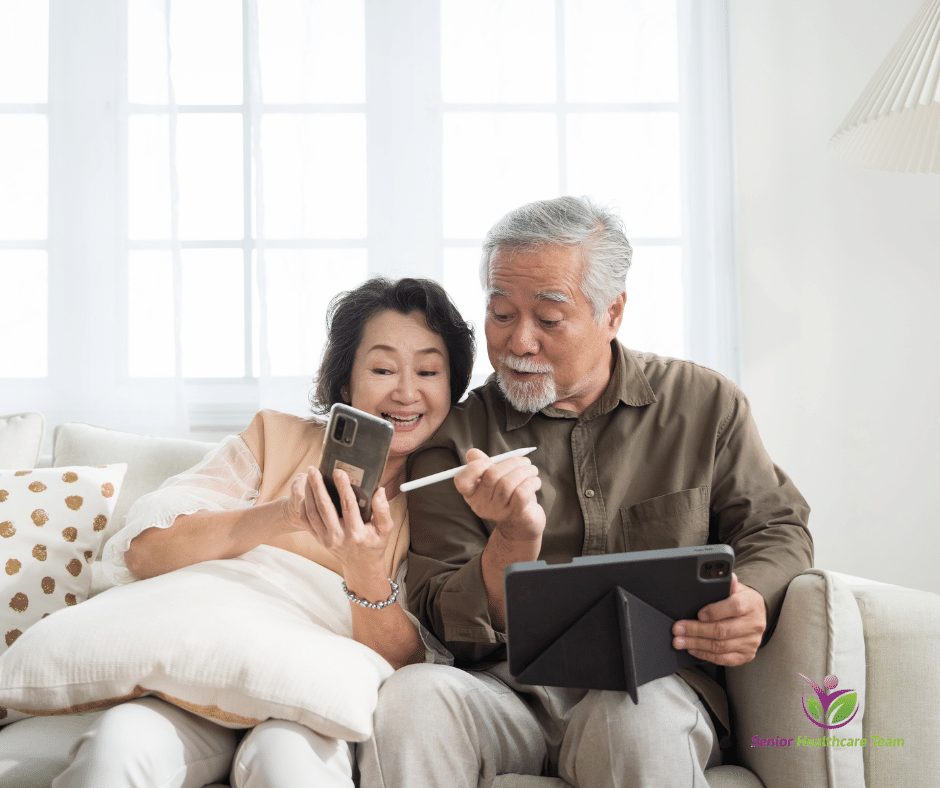 Most people don't have to pay a premium for Part A if they or their spouse paid Medicare taxes for at least 10 years while they were working.
There's also no premium for Part A if:
You're receiving Social Security.
You've received disability benefits for at least 24 months.
There is a monthly premium for Part B, which is deducted from your Social Security or, for those who receive them, from their Railroad Retirement Board (RRB) benefits. For 2023, the standard premium for Part B coverage is $164.90 – or higher, depending on your income.
How much is the Medicare deductible?
In addition to premiums, plan members are also responsible for paying a deductible and coinsurance with Original Medicare. The 2023 deductible for inpatient hospital stays is $1,600 per benefit period. The 2023 annual deductible for Part B is $226. After your deductible is met, you typically pay 20% of the Medicare-approved amount for most doctor services.
Medicare coverage FAQs
Medicare coverage can seem confusing and overwhelming at first. Here are some answers to frequently asked questions related to Medicare coverage.
What does Original Medicare cover?
Original Medicare consists of Medicare Part A and Part B.
Medicare Part A (also known as hospital insurance) generally covers inpatient hospital care, nursing facility care, nursing home care, hospice care and home healthcare.
Medicare Part B (also known as medical insurance) offers coverage for medically necessary and preventive care services. Essential medical services diagnose and treat health problems. It can include durable medical equipment (DME), mental healthcare or ambulance services. Preventive care services are health treatments that prevent illness or detect problems early, like flu shots or cancer screenings.
What is not covered by Original Medicare?
Generally, most vision, dental and hearing services are not covered by Medicare Parts A and B. Other services not covered by Medicare Parts A and B include:
Routine foot care
Cosmetic surgery
Long-term care
Dentures
Do Medicare plans offer prescription drug coverage?
Your out-of-pocket costs for prescription drug deductibles, copays and coinsurance vary from plan to plan. Check each plan's Drug List (list of covered drugs) to see what prescription drugs are covered.
Do all healthcare providers accept Medicare?
Most healthcare providers do accept Medicare. 97% of physicians and practitioners in the United States are participating healthcare providers of Medicare.
By David Lasman – "Ask Medicare Dave" | President – Senior Healthcare Team
Many factors can impact your Medicare Supplement rates. Because of this, Medicare Supplement premiums are unique for each beneficiary. Read more about it here: 9 Factors That Impact Your Medicare Supplement Rates
wwww.SeniorHealthcareTeam.com | 866-333-7340
Selecting the right healthcare plan through Medicare can be overwhelming and downright stressful. Senior Healthcare Team is a nationwide resource that provides guidance and support about Medicare to seniors at no cost to them and helps them to choose the most suitable insurance plan tailored to their specific needs and budget. Our goal is to educate and empower our clients to make the best decisions regarding their healthcare and clear up the confusion of Medicare. At Senior Healthcare Team, we aren't partial to any one insurance company. Our loyalty is to our clients and our mission is to provide them with the best healthcare options at the very lowest cost.