It is common to have many Medicare related questions since healthcare is even more essential as we age. However, finding the answer to these Medicare questions may prove to be harder than expected.
Will I automatically be enrolled in Medicare when I turn 65?
You will automatically be enrolled in Medicare at age 65 if you are receiving Social Security benefits or railroad retirement board benefits at least four months before you enroll in Medicare.
However, if you are not receiving Social Security benefits or railroad retirement board benefits, you will need to contact your local Social Security office to enroll in Medicare up to three months before your 65th birth month.
If you must contact your local Social Security office, you can sign up for Part A and Part B at the same time. Once you complete the application and provide the required documentation, you will begin receiving benefits on the first day of your 65th birth month.
To complete the application, you can do so online, in person, or over the phone.
Does Medicare have a network?
Original Medicare does not have a typical network of doctors and hospitals. Rather, doctors and hospitals can opt-in or opt-out of accepting Medicare. In 2022, close to 97% of doctors and hospitals nationwide accept Medicare.
When you enroll in a Medicare Advantage plan, you will have to follow the network of doctors who accept your plan. This is one of the downsides of enrolling in an Advantage plan. You lose the freedom to fully choose your care team.
However, with a Medicare Supplement plan, you will be able to see any doctor nationwide. This is a bonus if you travel often or have dual residency.
Can Medicare drop you for health reasons?
Original Medicare, Medicare Advantage, and Medicare Supplement plans are NOT able to drop you based on your health status.
Original Medicare, Medicare Advantage, Medicare Part D, and Medicare Supplement plans are guaranteed renewable as long as you continue to pay the monthly premiums.
Keep in mind, if you want to change plans, there may be restrictions or roadblocks due to health. Medicare Supplement plans can deny your application based on pre-existing conditions. Medicare Part D and Medicare Advantage plans do not review your health history. However, you can only apply during certain times of the year.
Do Medicare benefits change each year?
Original Medicare benefits do not change each year. However, the premiums, deductibles, and covered services may change each year.
New prices are generally released in October and reflect changes for the upcoming year. Also, if there is a change in covered services, you will receive notice in advance that Medicare will no longer provide coverage.
Medicare Advantage plan benefits do change on a yearly basis. Thus, it is important to review the changes for your plan each year during the Annual Enrollment Period. During this time, you do have the option to change your plan if you do not like the new changes for the year.
Any changes made during this enrollment period will be effective on January 1 of the upcoming year.
Medicare Supplement plans do not typically change on a yearly basis. However, the deductible and premium costs may differ each year.
Have more questions? Click on this link to schedule a time to talk for free and get the answers to finding the best policy to fit your needs: Contact "Medicare" Dave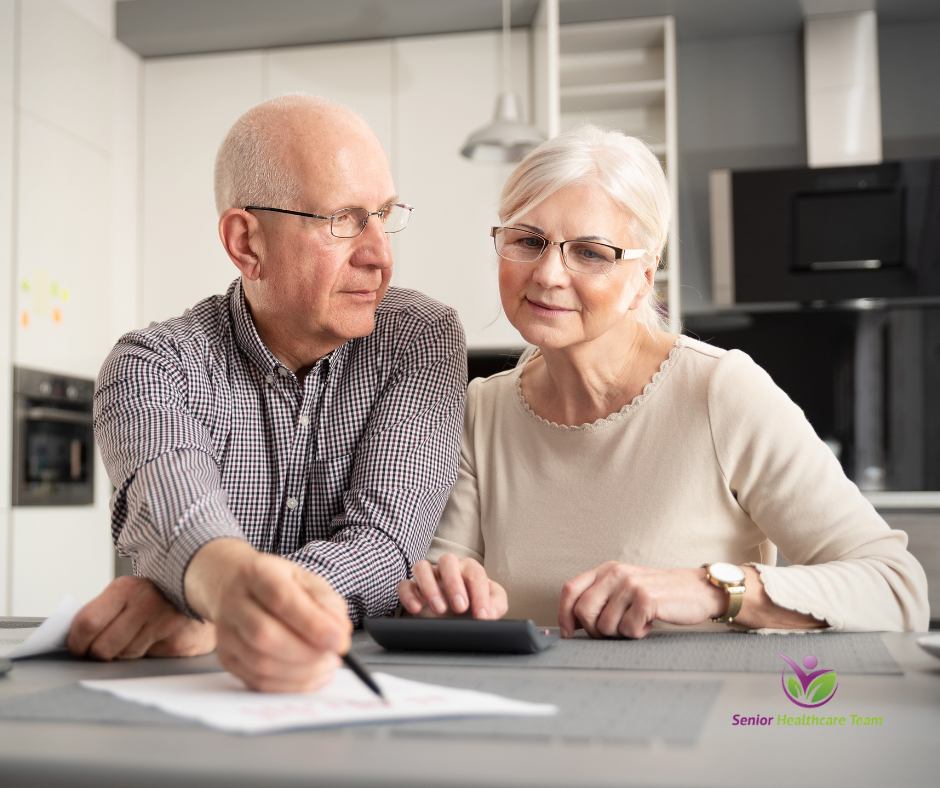 Will Medicare cover all my medical bills?
Original Medicare does not cover 100% of your medical costs once you enroll in coverage. Medicare Part A requires you to pay a per occurrence deductible and copayments. Then, Medicare Part B requires an annual deductible and a coinsurance of 20%.
If you wish to be covered fully, you will need to enroll in a Medicare Supplement plan to help cover these gaps in coverage left by Original Medicare. By doing so, you will reduce your out-of-pocket spending with Medicare.
If you have additional Medicare questions that are not mentioned on the list, or if you are ready to review Medicare plans in your area, contact me as soon as possible. Having a licensed agent that is also a Medicare expert is priceless when finding the right Medicare plan for your budget and healthcare needs.
Now that you've gotten answers to some of your Original Medicare questions, read this next to see how a Medicare Supplement Plan can save you money on healthcare: Top 5 Medicare Supplement (Medigap) FAQs in 2022
By David Lasman – "Ask Medicare Dave" | President – Senior Healthcare Team
wwww.SeniorHealthcareTeam.com | 866-333-7340
Selecting the right healthcare plan through Medicare can be overwhelming and downright stressful. Senior Healthcare Team is a nationwide resource that provides guidance and support about Medicare to seniors at no cost to them and helps them to choose the most suitable insurance plan tailored to their specific needs and budget. Our goal is to educate and empower our clients to make the best decisions regarding their healthcare and clear up the confusion of Medicare. At Senior Healthcare Team, we aren't partial to any one insurance company. Our loyalty is to our clients and our mission is to provide them with the best healthcare options at the very lowest cost.