Click the PLAY button on the video above Learn the Truth about how Medicare works.
2023 Medicare Tutorial Video - Understanding Your Medicare Rights & Options
2022 Medicare Tutorial Video - Understanding Your Medicare Rights & Options
"Medicare Dave"…making an impact in helping seniors live a healthy & happy life! Our help and support is FREE of charge.
Call us today at 866-333-7430!
Turning 65 and don't know which way to turn?
Let us help point you in the right direction!!
---
Consider this...The clients we help are usually on a fixed income when they retire.
When turning 65, seniors are often confronted by a slew of insurance agents calling, knocking, filling up their mailbox, etc.  This is because the agents know that you can sign up for ANY Medicare plan in the market and it it Guaranteed Issue = you cannot be rejected for coverage, initially.
So what is better?  A MediGap (supplement) plan? Or is a Medicare "Advantage" plan the best way to go?
Our clients do not like SURPRISES with their health plan.
 As you can see, with a Medicare Supplement policy, you have consistent monthly premiums each month.  
This works well for someone on a fixed income.
With a Medicare Advantage Plan, you could have a BIG surprise when you need hospital services.
Avoid the spikes in cost (red line) that is possible with a Medicare Advantage  plan, such as an $1,800 bill for one hospital stay.
Also consider these critical differences in the two types of plans: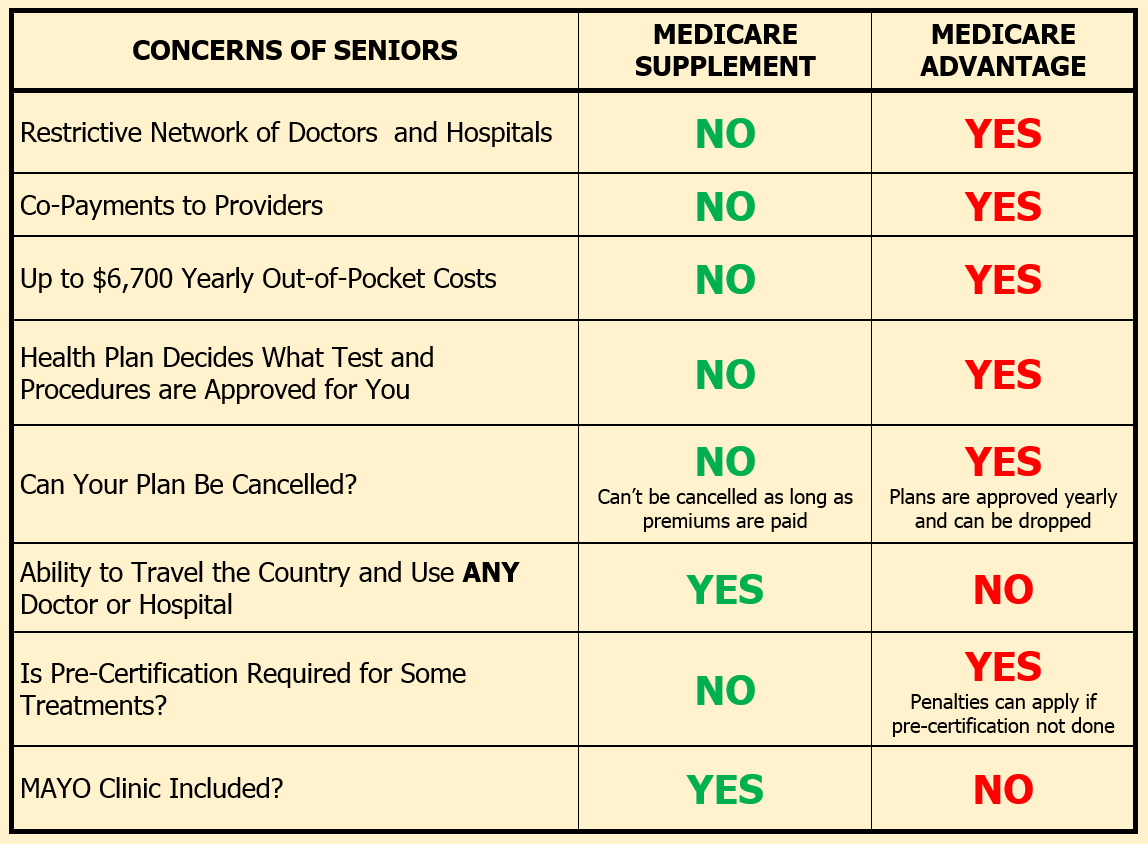 Schedule A Free Consultation
Need immediately assistance? Call us at (866) 333-7430
Fill out the quick form below to schedule a call.
Our help and support is 100% FREE of Charge.