Every January, countless people resolve to get healthier in the new year. Often, these resolutions come with intense exercise goals or diet restrictions – and unrealistic goals that inherently make such resolutions short-lived. If you're looking to make 2022 a healthier year, we recommend adopting a strategy that will help you maintain your health (and motivation!) for months to come.
5 Health-Focused Resolutions
With health being so important for senior lifestyles, we've compiled five resolutions to help you achieve your goals and change your habits.
Adapt Your Attitude – Make a resolution to view your health in a new way. For many, staying healthy or maintaining a certain weight feels like a battle they fight with their body. This leads to feelings of defeat or discouragement when we don't see instant results from our efforts. Instead, think about getting healthy as though it were a relationship. Love and friendship doesn't happen instantly – it comes from an accumulation of small actions, built up over a period of time. Getting healthy works the same way. To help you change your attitude about maintaining your health, try to adapt your mindset by focusing on how you feel, not how you look. Feeling healthy is often a better indicator of progress than numbers on a scale.
Commit to Joy – It's no secret that we take better care of ourselves when we're happy. This year, commit to finding joy in the things you do. Whether that means focusing on your mental health, changing your perspective about your current situation or finding something new that fulfills you, resolve to make happiness a priority. Fortunately in retirement, we have more freedom to alter our circumstances and choose what we do each day. And even when we can't, due to obligations and responsibilities, we can choose to approach our tasks with positivity, look at the bright side and focus on the good things.
Try Something New – When it comes to our health, we often stop trying to improve because many of the things we tried in the past have not succeeded. Rather than resolving to try again with an unsuccessful strategy, make a specific resolution that involves a new approach. Take a cooking class that focuses on healthy recipes, or start growing your own vegetables and herbs. Learn a new sport or take up a recreational activity you haven't tried, such as tennis or cycling. Join a walking group or fitness class to add a social component to your health routine and help you stay accountable.
Train Your Brain – With the increasing prevalence of Alzheimer's disease and other forms of dementia among older adults, there's always room for improvement when it comes to brain health. Make a resolution to take care of your mind this year, maybe by doing a daily crossword puzzle, taking up a new hobby or enrolling in a class at your community center or local college. Frequent socializing also keeps the mind sharp. Meeting up with friends who share similar interests and engaging in meaningful conversations not only add value to your lifestyle but can contribute to mental health and longevity, too.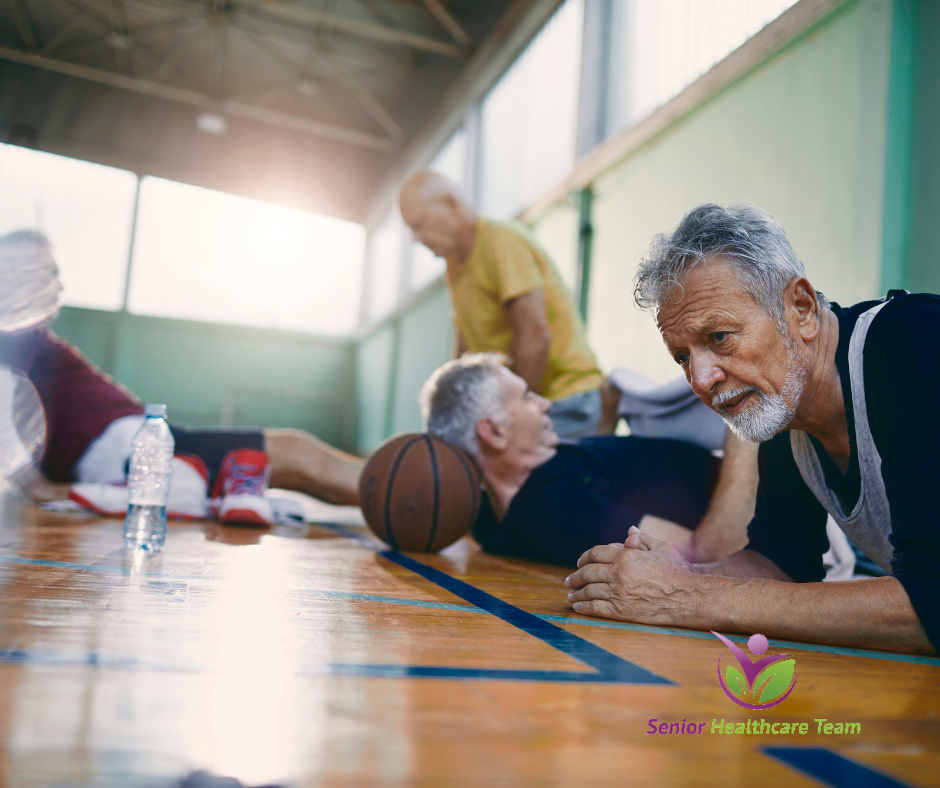 Give Back – Volunteering your time, energy and talents can boost the health of your community while benefiting your own well-being. Resolve to contribute to your community by volunteering for a cause you care about, starting an interest group in which you share your expertise, or by offering your time at a place in need. Depending on what your interests are, how you give back can tie into your physical health. For instance, volunteering at an after-school program or summer camp for kids can help you stay (very) active. Volunteering also gives many people a greater sense of purpose, which can help you find joy and bolster your mental and emotional health as well.
Lead a Fulfilling Lifestyle
New Year's is a great time to find the inspiration and motivation to make changes and begin leading the lifestyle you desire. As you make any resolutions for the year ahead, remember to consider how you can make your goals realistic and sustainable. If you hope to improve your health this year, focus your resolutions on things that will promote lasting wellness rather than ambitious, and unrealistic, benchmarks.
By David Lasman – "Ask Medicare Dave" | President – Senior Healthcare Team
wwww.SeniorHealthcareTeam.com | 866-333-7340
Selecting the right healthcare plan through Medicare can be overwhelming and downright stressful. Senior Healthcare Team is a nationwide resource that provides guidance and support about Medicare to seniors at no cost to them and helps them to choose the most suitable insurance plan tailored to their specific needs and budget. Our goal is to educate and empower our clients to make the best decisions regarding their healthcare and clear up the confusion of Medicare. At Senior Healthcare Team, we aren't partial to any one insurance company. Our loyalty is to our clients and our mission is to provide them with the best healthcare options at the very lowest cost.