If you've recently enrolled in Original Medicare, congratulations! Now is a good time to learn about the different parts of Medicare, so you can understand what your benefits include and decide if you want to sign up for additional coverage.
Why would I need more health insurance if I have Medicare?
It's important to understand that Original Medicare, Part A and Part B, doesn't include most prescription drug coverage. If you'd like Medicare prescription drug coverage, you can get it from a private health insurance company that contracts with Medicare (Medicare Part D).
Besides getting prescription drug coverage, you may have other options when you're first eligible for Medicare.
Here's a quick rundown of your Medicare coverage options beyond Original Medicare:
You can have Original Medicare and enroll in a stand-alone Medicare Part D Prescription Drug Plan.
You can have Original Medicare and purchase a Medigap (Medicare Supplement) plan. There are 10 standardized Medigap policies in most states, and they cover varying amounts of your Medicare Part A and Part B costs (such as coinsurance and deductibles), depending on the Medigap policy.
Or you can enroll in a Medicare Advantage plan. Medicare Advantage is a substitute for Medicare.  With a Medicare Advantage plan, you give up your rights and protections under Medicare Part A and Part B in exchange for a private, Medicare-approved managed care plan (HMO/PPO). Many Medicare Advantage plans include prescription drug coverage, but have a lot of limitation on providers and approved procedures.
You will typically have to continue paying your monthly Medicare Part B premium with any of these options.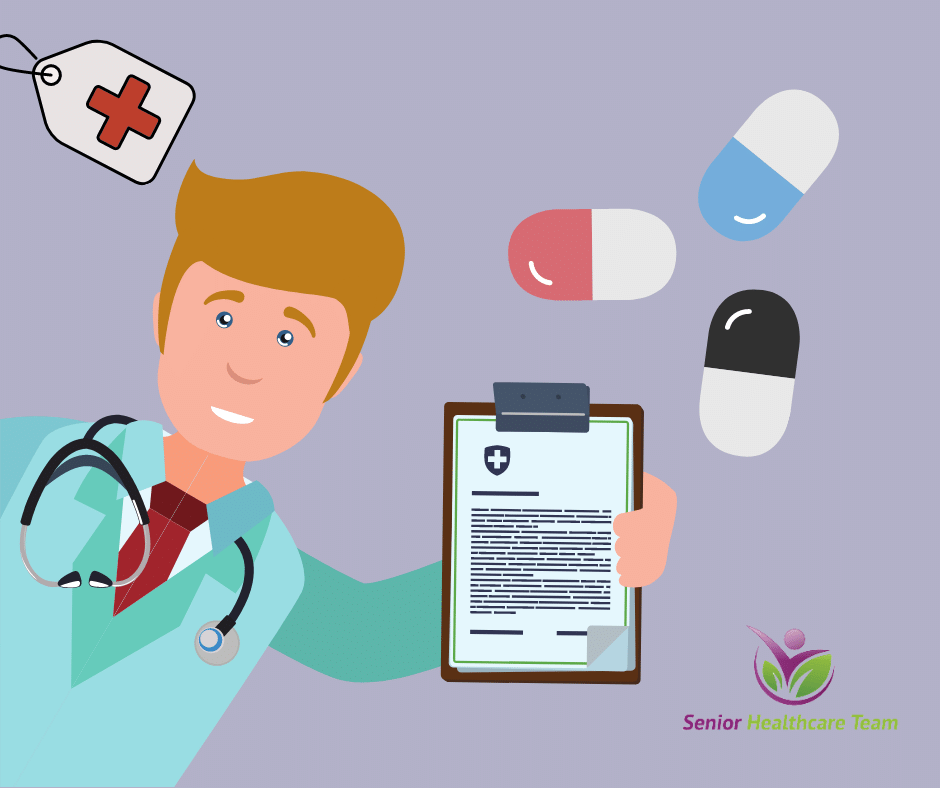 If you're content with Original Medicare, Part A and Part B, and you don't need prescription drug coverage now, and you don't want to add Medicare Supplement insurance–then you don't have to make any coverage changes now. Do be aware that if you go without creditable prescription drug coverage for more than 63 days, you might have to pay a late-enrollment penalty if you decide to sign up for a Medicare drug plan later. Creditable prescription drug coverage is other coverage (such as a state pharmaceutical assistance prescription drug program, some employer group coverage, etc.) that provides prescription drug coverage that is as good as a standard Medicare prescription drug plan. If you have other prescription drug coverage, the company you get coverage from is required to inform you if it is considered creditable.
You'll still have other chances to make changes to your Medicare coverage later on. For information about enrollment periods, see Medicare Enrollment: How and When to Enroll in Medicare.
No matter how you decide to get your Medicare coverage, keep in mind that costs and benefits may change from one year to the next, so it's a good idea to review your coverage annually to make sure it's still meeting your needs. Premiums, cost sharing expenses, and specific benefits are all subject to change, whether you're enrolled in Original Medicare, a Medicare prescription drug plan, or a Medicare Advantage plan.
If you're enrolled in a Medicare Advantage plan or a Medicare Prescription Drug Plan, it's a good idea to carefully review your plan's Annual Notice of Change and Evidence of Coverage notices every fall to keep up with any coverage or cost changes. You can make coverage changes during the Annual Election Period (from October 15 to December 7).
The idea of adding more insurance coverage could be overwhelming. Read this next to put your fears at ease: Medicare Supplement Insurance: Advantages and Apprehensions
By David Lasman – "Ask Medicare Dave" | President – Senior Healthcare Team
wwww.SeniorHealthcareTeam.com | 866-333-7340
Selecting the right healthcare plan through Medicare can be overwhelming and downright stressful. Senior Healthcare Team is a nationwide resource that provides guidance and support about Medicare to seniors at no cost to them and helps them to choose the most suitable insurance plan tailored to their specific needs and budget. Our goal is to educate and empower our clients to make the best decisions regarding their healthcare and clear up the confusion of Medicare. At Senior Healthcare Team, we aren't partial to any one insurance company. Our loyalty is to our clients and our mission is to provide them with the best healthcare options at the very lowest cost.