When it comes to the issue of finding the right health insurance, should you or can you buy it without getting help from a sales professional? You can be able to benefit in some situations from the expertise of a sales agent, and working with a Medicare broker might be a good idea because he/she will provide you with the invaluable guidance when researching and comparing insurance. The healthcare coverage decisions you make will have serious consequences on your health and your financial well-being. A good licensed independent insurance agent should have the knowledge and resources to help you and your family find a quality Medicare insurance plan that is best for you, at a price you are comfortable with.
There are many advantages you will get when you decide to work with a licensed independent insurance agent who will be able to help you through the process of enrolling for the coverage.
Here are some of the benefits you can expect to get from working an Independent insurance agent:
1. Medicare Expertise. If you are looking to enroll in Medicare for the first time, you might end up feeling a little overwhelmed by the amount of information that you will need to go through. While you and your family might have previously had group insurance or family plans through an employer, or an individual insurance policy, you will find that Medicare is much different. It is an individual insurance policy, but the decision you will be making can affect the family in one way or another. Working with an expert is a good idea because they will educate and guide you through comparing the plans, structure, costs, and benefits of all Medicare options, and ensure that you make the best, most informed decision.
2. Many Carrier Options. Independent agents will be able to provide you with much greater options than working with captive agents (who only represent one carrier) because they have a wide range of carriers that they are working with. Independent agents have access to many different insurance companies and will be able to compare all the different plans from multiple carriers. Working with a broker who has access to multiple carriers will help ensure that your research is unbiased, and you are reviewing the entire market. It is important to make sure you have access to accurate unbiased information when it comes to searching for the best Medicare plan that will meet your needs and budget.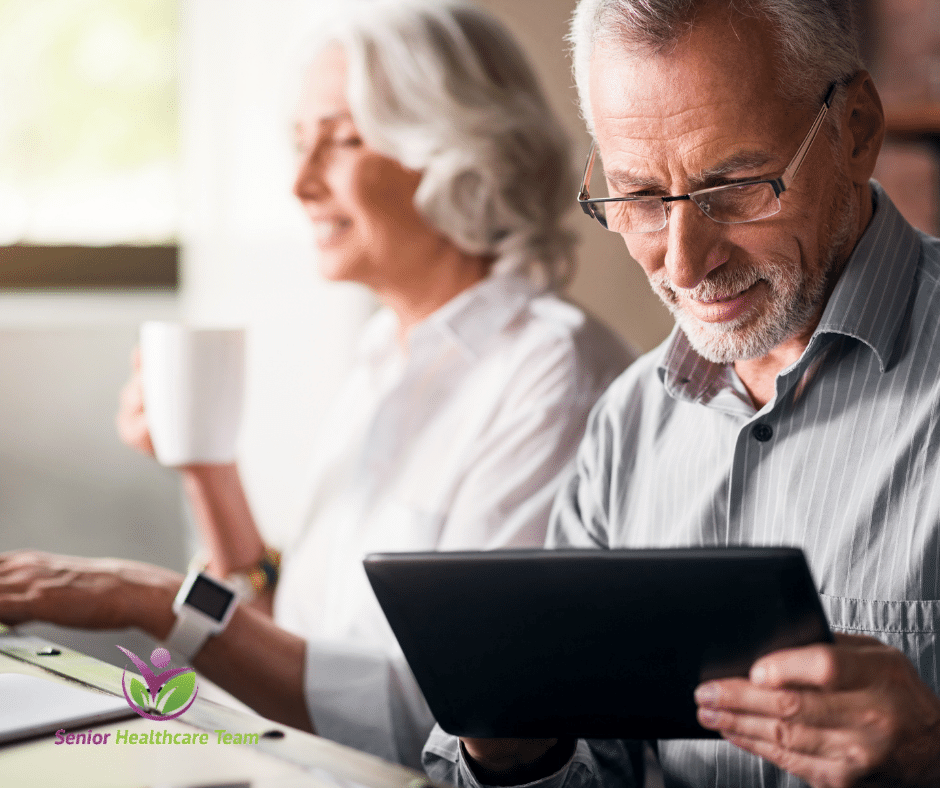 3. There's no charge to you. There is no cost to working with an independent broker. You do not pay any fees for using their services. When you enroll in a plan, the insurance company pays a small fee to your agent. The premium that you pay is the same when you enroll through an agent or if you enroll directly with an insurance company. That said, why go it alone? Take advantage of working with an independent insurance agency like Senior Healthcare Team Insurance Agency, who can help you with the entire process of comparing, choosing and enrolling in the plan that best suits your needs, and it is 100% free of charge. You get all the education, help, guidance, and support, and it doesn't cost you anything.
4. Agents must be licensed and qualified. Licensed insurance agents who specialize in Medicare need to go through hours and hours of training and education every year to provide Medicare insurance plans. They should have a clear understanding of the parameter of options, they have access to important information that will help you make the right choice. Many beneficiaries of Medicare are given just one chance to change their Medicare insurance coverage per year, and this is during the Annual Enrollment Period which starts on October 15 and ends on December 7, meaning you may have to remain with the same insurance company for twelve months, unless you have eligibility for a Special Enrollment Period.
5. Custom Advice and Counsel. The independent agent will be able to help you in tailoring your Medicare insurance options so it can fit your preferences and needs. Each Medicare beneficiary is not the same and you need to have a plan that will be able to fit your lifestyle and budget so you can have the quality healthcare you deserve. Many agents will take the responsibility of a personal adviser as you work together to compare and review Medicare insurance plans. The agent will get to know your healthcare coverage needs and fine-tune the process of searching and help you choose a Medicare plan that will provide protection for you and your family.
6. Saves you time. Your time is valuable, and your schedule is busy, right? Working with an experienced independent agent will help you in saving time on plan comparison and research, especially if you are new to Medicare. An independent agent will help to efficiently narrow down the options and guide you in finding the coverage that will best fit your circumstances.
7. Experience. As an expert in the industry, a good agent should have years of experience with Medicare. It is important for the agent you choose to be highly knowledgeable and experienced to help you avoid the most common pitfalls as you look for the right coverage. A good, experience agent will educate and guide you through the process, policies, and terminology.
8. Specialized Areas. Area specialty brokers have a detailed knowledge of plans that are available in your area. There is a good chance they are familiar with the network of providers and suppliers and can help in advising your when it comes to Medicare plans available.
9. A One-Stop-Shop. An independent insurance agent who specializes in Medicare can provide you with a one-stop shopping experience. Brokers can use software that gives them access to information they need on all the different plans, at any time and this will prove beneficial to you. Many provide a 24/7 assistance, and answers to commonly asked questions.
10. Provide ongoing service after buying the coverage. The relationship between you and a good agent should not end when you buy the coverage.  A good insurance agent will become your advocate in the future and will help in addressing any concerns you might have with the insurance coverage and solving issues and problems if they arise at any point in the future.   Your agent should help in reviewing your coverage every year so as the time goes by, you will continue to have the that best fits your changing needs.
Now that you're ready to work with an independent Medicare broker it's important to understand the basics of coverage. Read this article next: Basics of Medicare Options
By David Lasman – "Ask Medicare Dave" | President – Senior Healthcare Team
wwww.SeniorHealthcareTeam.com | 866-333-7340 Selecting the right healthcare plan through Medicare can be overwhelming and downright stressful. Senior Healthcare Team is a nationwide resource that provides guidance and support about Medicare to seniors at no cost to them and helps them to choose the most suitable insurance plan tailored to their specific needs and budget. Our goal is to educate and empower our clients to make the best decisions regarding their healthcare and clear up the confusion of Medicare. At Senior Healthcare Team, we are not partial to any one insurance company. Our loyalty is to our clients and our mission is to provide them with the best healthcare options at the very lowest cost.