Most seniors in the US are now online. In 2018, around 66% of Americans aged 65 years and above were internet users, a statistic that has likely increased over time. The internet is an easy way to access the latest news, get medical details, manage appointments, access medical records, renew prescriptions, as well as stay connected to family. It is imperative that we consider the internet safety of our senior loved ones.
The internet has made it convenient and easier to access services and socialize with people. However, it is also populated with scammers out to swindle unsuspecting users of their money. There are also a lot of cyberbullies and stalkers that can make your online experience uncomfortable. Some could even infringe on your actual life should they get your residential details.
As such, seniors should be aware of the internet safety measures they can implement to ensure a more pleasant online experience. Below are some actions you could take to ensure a safe session online.
Internet Safety Tips for Seniors
1. Do Not Share Your Passwords
Passwords are like a gate pass that ensures only authorized individuals can access sensitive information, thus keeping your details safe. While it is understandable that you might be keen to share them due to problems recollecting such information or navigating the sites, you should only designate such information to someone you can trust to manage your accounts.
This precaution will prevent imposters from scamming your loved ones by making up emergencies and asking for money in your name. Safeguarding critical financial information will keep your money safe from those keen to empty your lifetime savings and or retirement benefits. Also, your password should consist of more than eight characters, including numbers, upper and lowercase, symbols, and letters. This internet safety measure prevents it from being obvious and easy to crack.
2. Use Privacy Settings
Before posting on any social media website, you must read and understand its privacy policies and settings. Most social sites have privacy settings that help you regulate those that view your information. Facebook, for instance, has extensive settings that enable you to restrict the audience to your posts. You could limit it to friends or choose to share it with all users.
Most social media sites allow you to choose between private and public posts, with private going to designated individuals.
3. Be Careful About What You Share
Everything you post on the internet reflects you, whether it's a picture, video, or text. Make sure you feel good about being linked to anything you post online and avoid posting anything that you wouldn't be proud of sharing with the world. Although you may have managed your privacy setting, there are high chances that your post can be copied and shared by others.
4. Report Abuse
Whether it is from your friends, family, or caregivers, always report any form of internet abuse. There are cases of children, adults, and even seniors experiencing cyberbullying. If you are getting threatening texts from any internet platform or services, don't respond but reach out for assistance from an individual you trust or from adult protective services or law enforcement agencies.
5. Avoid Clicking Links Right Away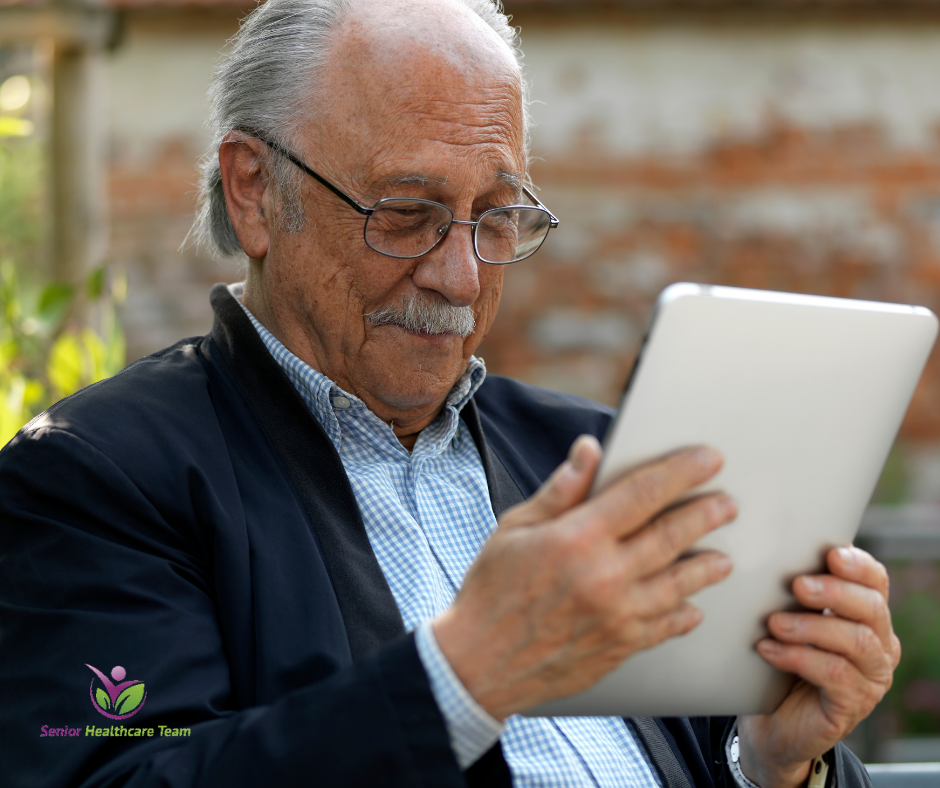 Be wary about the links on your screen, placed on web pages or social media platforms. Avoid clicking on any of these unless you are sure they are from a legitimate source that you trust.
6. Only Shop at Reputable Online Retailers
If you are fond of online shopping, it's advisable to stick with online retailers you trust. Keep off any online retailers that you have never heard of. Most of these strange retailers aim at stealing your financial details or offering you fake products.
7. Use Credit Cards Most of the Time
When using the internet, never make payment through cash, money order, or cashier's check. Use credit cards or even PayPal for payment alternatives to ensure financial security. The idea is that credit cards give you the option to dispute a charge if your identity or financial details are stolen and secure your money.
8. Always Use Secure Websites
Check whether the website you are using is secure. You can know this by checking the browser for the "HTTPS."
The "s" shows that the website is secure. But if you notice a web address lacking the "s" like "HTTP," then that implies that you are taking a high risk using the site.
9. Research a Corporation Before Making an Online Donation
Emails and targeted digital advertisements can be overwhelming for seniors. It is thus important to research an organization before donating if you ever get an email or an ad.
More importantly, charities have websites with an alternative to making online donations; ensure the charity you want to participate in is legitimate before inserting your critical financial details.
10. Make a Habit of Checking Your Financial Accounts Regularly
Sometimes seniors fail to realize their financial details have been compromised until it's out of hand. The best internet safety tip to stay on top of such a scenario is to be alert of your financial accounts. It will enable you to read a red flag in case of any suspicious transaction. You will also be able to shut down any credit cards linked with the account to inhibit further fraudulent activity.
Mental Health has become far more recognized and talked about in recent years. As we age, our mental health needs also change. Learn more here: Build Positive Mental Health as You Age
By David Lasman – "Ask Medicare Dave" | President – Senior Healthcare Team
wwww.SeniorHealthcareTeam.com | 866-333-7340
Selecting the right healthcare plan through Medicare can be overwhelming and downright stressful. Senior Healthcare Team is a nationwide resource that provides guidance and support about Medicare to seniors at no cost to them and helps them to choose the most suitable insurance plan tailored to their specific needs and budget. Our goal is to educate and empower our clients to make the best decisions regarding their healthcare and clear up the confusion of Medicare. At Senior Healthcare Team, we aren't partial to any one insurance company. Our loyalty is to our clients and our mission is to provide them with the best healthcare options at the very lowest cost.