Medicare and Medicaid are government-backed healthcare programs that serve different groups of people and have different eligibility requirements. Some people may qualify for both programs. It's important to understand the differences between Medicare and Medicaid and how each one works so that if you're eligible for either or both, you can receive all the benefits offered to you.
What Is Medicare and How Does It Work?
Medicare is a federal program that provides healthcare coverage in "parts." Part A provides coverage for hospital insurance, and Part B provides coverage for outpatient services. When people refer to Medicare, they usually mean Original Medicare, which consists of both Part A and Part B.
Who Is Eligible for Medicare?
People at least 65 years of age who are U.S. citizens or permanent residents are eligible for Medicare. Most people eligible for Social Security are also eligible for Medicare. People who are younger than 65 with certain disabilities also qualify, as well as those who are on dialysis or have had a kidney transplant.
What Does Medicare Cover in Parts A, B, C and D?
Original Medicare covers hospital stays, skilled nursing, home health care and hospice care (Part A). It also covers doctor's visits, preventive care, mental health services, physical therapy, occupational therapy, lab services and other outpatient services (Part B).
Original Medicare doesn't cover prescription drugs, eyeglasses, hearing aids or dental care (unless performed in the hospital under Part A). People who choose Original Medicare can buy prescription drug coverage with a standalone plan known as Part D.
What Is Medicaid and How Does It Work?
Medicaid is a joint program between federal and state governments that makes sure people with low incomes have health care access.
Who is Eligible for Medicaid?
Medicaid provides health coverage for families and children, pregnant people, the elderly, people with disabilities and some people with low incomes.
In the 39 states (including Washington, D.C.) that agreed to implement the latest expansion of Medicaid, most adults under the age of 65 who have an income lower than 138% of the federal poverty level are eligible. In 2021, that amount is $12,880 for an individual and $21,960 for a family of three.
If you're pregnant or have a disability, you can qualify with a higher income. Children can qualify if their parents' income is twice to two-and-a-half times the federal poverty level.
If you live in one of the 12 states that chose not to expand Medicaid, coverage for nonelderly adults is limited to people who have a child, pregnant women or people who have a disability. If you're an adult with no children, you don't have a disability and you're not pregnant, you're not eligible no matter how low your income is.
What Does Medicaid Cover?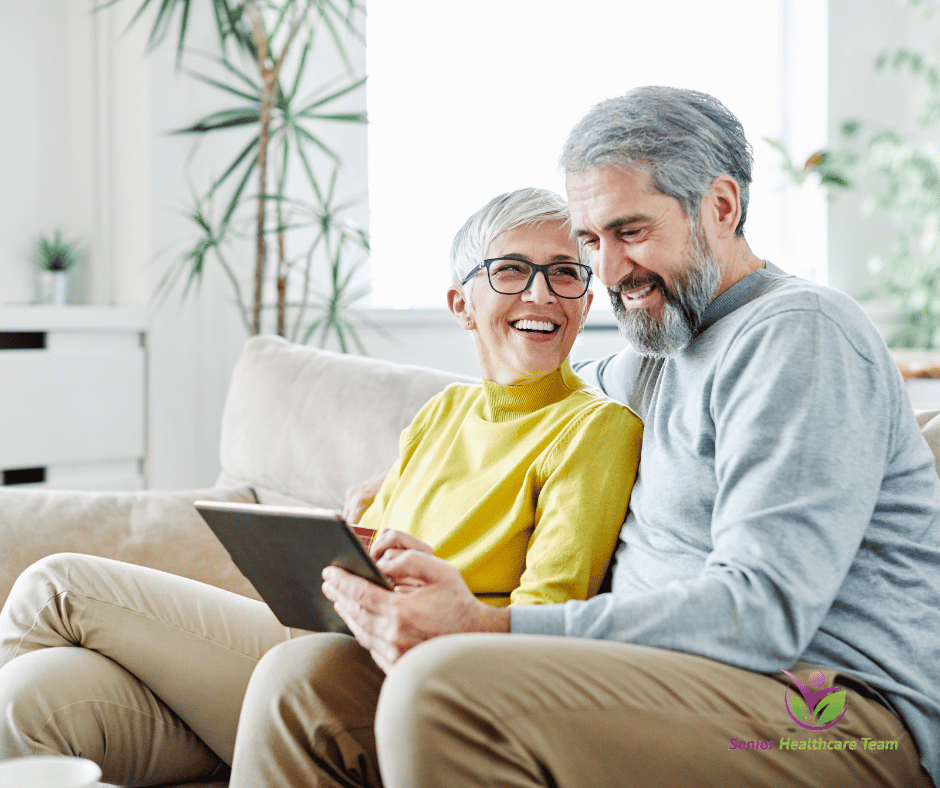 Some benefits must be offered in all plans across all states, according to federal guidelines, including:
Coverage for hospital stays
Outpatient hospital services
Laboratory and X-ray services
Family planning services
Nursing facility services
Home health services
Doctor visits
Transportation to medical care
Some of the optional benefits states can choose to offer include:
Prescription drugs
Physical therapy
Occupational therapy
Speech, hearing and language disorder services
Respiratory care services
Optometry services
Dental services
How to Apply for Medicaid
You can apply for coverage through your state Medicaid agency or through the Health Insurance Marketplace at www.healthcare.gov. You can apply and enroll any time during the year.
Can You Have Both Medicare and Medicaid?
Some people who receive Medicare coverage also qualify for Medicaid. They are considered dual eligible. A lot of dual-eligible beneficiaries are senior citizens who have a low income. With some plans, Medicaid coverage helps pay Medicare premiums and out-of-pocket costs' like deductibles and coinsurance.
What Does Dual Eligibility Mean?
Dual eligibility allows a person to enroll in both Medicare and Medicaid based on their eligibility categories. To have dual eligibility, a person must qualify for both Medicare and Medicaid based on each program's requirement categories. In such situations, Medicare and Medicaid collaborate to cover your medical costs. You may also be eligible for additional programs, such a dual special needs program, which provide extra benefits like over-the-counter and prescription drug coverage and home delivery, certain grocery coverage and transportation.
Individuals ages 65 and older typically qualify for Medicare Part A and Part B coverage once they turn 65. In some cases, people younger than 65 can qualify if they have certain disabilities, end-stage renal disease or amyotrophic lateral sclerosis (ALS). Medicaid eligibility depends on the state in which you live and its eligibility requirements. However, states are required to cover certain groups, such as low-income families, individuals receiving Supplemental Security Income (SSI), qualified pregnant individuals and qualified children.
To see if you qualify for dual eligibility, contact your state's SSI office.
Now that you've learned more about the differences between Medicare and Medicaid, find out more about how Medicare and a Medicare Supplement Insurance Plan can help you: Medicare and Medicare Supplement Insurance Explained
By David Lasman – "Ask Medicare Dave" | President – Senior Healthcare Team
wwww.SeniorHealthcareTeam.com | 866-333-7340
Selecting the right healthcare plan through Medicare can be overwhelming and downright stressful. Senior Healthcare Team is a nationwide resource that provides guidance and support about Medicare to seniors at no cost to them and helps them to choose the most suitable insurance plan tailored to their specific needs and budget. Our goal is to educate and empower our clients to make the best decisions regarding their healthcare and clear up the confusion of Medicare. At Senior Healthcare Team, we aren't partial to any one insurance company. Our loyalty is to our clients and our mission is to provide them with the best healthcare options at the very lowest cost.Top of Form
To learn the truth about Medicare, watch all of our FREE Medicare tutorial videos by visiting www.SeniorHealthcareTeam.com/watch-videos