Private insurance companies sell Medicare Supplement (Medigap) plans, which help cover the costs Original Medicare leaves behind. These plans can greatly reduce or completely eliminate out-of-pocket expenses for beneficiaries and provide many benefits to policyholders.
When choosing a Medicare Supplement plan, it is essential to be informed about your options. An uninformed choice could lead to future financial woes and roadblocks between you and the best coverage for your needs.
In the world of Medicare, it is easy to get lost in jargon, plan pricing, and available benefits. Below, we review what you need to know to make an educated decision when choosing a Medigap plan in 2022.
How Do I Choose a Medicare Supplement Plan?
When choosing a Medicare Supplement plan, it is crucial to consider your health needs and budget. Once you determine which benefits are most important to you and set your healthcare budget, you can begin the process of choosing a Medigap policy.
Before choosing a Medicare Supplement plan, you must first be enrolled in Original Medicare. Original Medicare consists of Medicare Part A (inpatient/hospital coverage) and Medicare Part B (outpatient/medical coverage). It is also wise to enroll in a Medicare Part D plan, as Original Medicare and the Medicare Supplement (Medigap) plan do not include prescription drug coverage. You need to actively choose and enroll in a Part D prescription drug plan. If you do not enroll in a Part D drug plan when you are first eligible, you will incur a Late Enrollment Penalty which last for your lifetime. So even if you do not take any prescription drugs, you should still enroll in the least expensive Part D plan in your area to avoid the penalty.
You will need to disenroll from your Medicare Advantage plan before enrolling a Medicare Supplement plan. It is not possible to have Medicare Advantage and Medicare Supplement coverage simultaneously. Your opportunities to drop your Medicare Advantage plan include the Medicare Advantage Open Enrollment Period, the Annual Enrollment Period, or a Special Enrollment Period if you are eligible.
Additionally, if you and your spouse both want to enroll in a Medicare Supplement plan, you must sign up separately for your own policies. It is not uncommon for spouses to choose different Medigap plans. The best coverage for your health needs may not be a fit for your spouse.
The good news about Medicare Supplement plans is that they are standardized. Therefore, each plan of the same letter will provide the EXACT same benefits, regardless of carrier. Three states offer plans with different naming conventions, but the policies also offer standardized benefits.
Additionally, you can use your Medigap plan anywhere that accepts Original Medicare. You cannot be denied because of your Medicare Supplement plan carrier!
The most popular Medicare Supplement plans are Medicare Supplement Plan F, Plan G, and Plan N. These top plans offer the most comprehensive benefits across the U.S.
Consider Your Health Needs When Choosing a Medigap Policy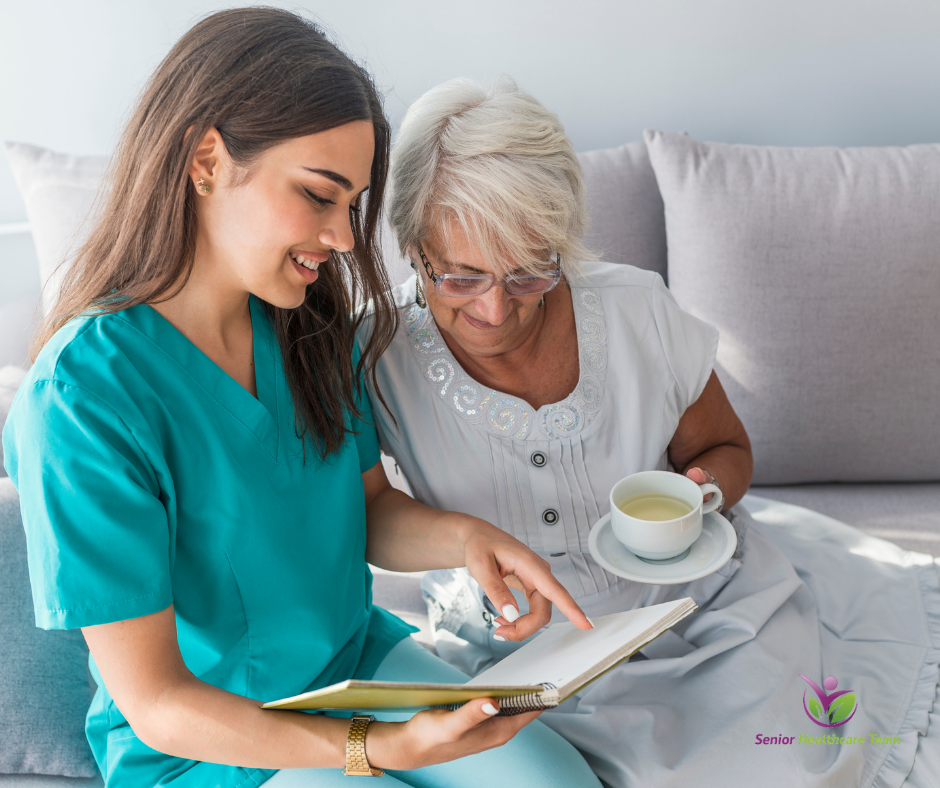 Before choosing a Medicare Supplement Plan, consider your current and future healthcare needs. Since we can't look into the future and know exactly when an illness may strike, it is essential to review family health history to understand what your health may look like as a senior.
If there is a history of significant health issues like cancer, heart attack, or stroke in your family, it is especially crucial to enroll in a Medicare Supplement plan as soon as you are eligible!! This way, you are fully insured in an unexpected health event.
You may think basic health coverage is sufficient because you are not currently struggling with any health issues. However, it is better to prepare for health issues rather than leaving them uncovered if they appear later in life. You need to enroll in a Plan when you are healthy, or during your Initial Enrollment Period, because once your health goes away you options go away as well. After your Initial Enrollment Period into Medicare, you must be healthy enough to qualify medically in order to be approved for a Medicare Supplement plan, so it is extremely important that you hope for the best, but plan for the worst.
Without proper coverage, healthcare costs can become financially devastating. Your golden years are a time for relaxing and making memories with your family. A Medicare Supplement plan can help you do this by easing the burden of medical bills.
Consider Your Budget Needs When Choosing a Medicare Supplement (Medigap) Plan
When choosing a Medigap plan, your top concern is likely the monthly premium price. Multiple factors impact your Medigap premium rate. One of these factors is the letter plan you select. Plans that offer more benefits often have higher premiums than those with fewer benefits.
While Medicare Supplement Plan F and Medicare Supplement Plan G offer the most comprehensive coverage, they also require a higher average Medicare Supplement cost compared to the other plan options. Given this information, consider your budget and health needs to find the right balance.
You will also want to consider whether your state allows Medicare Part B excess charges when choosing a Medigap plan. An excess charge is an additional 15% on top of the Medicare-approved amount for services from medical professionals who do not accept Medicare assignment.
Some plans cover excess charges while others do not. So, if your state allows them, you will want to enroll in a policy that covers these costs.
Without a Medigap plan, you are responsible for paying the Medicare Part B deductible, 20% of the cost for inpatient and outpatient services, plus the Part A deductible and coinsurance.
These costs may seem small, but they pile up after just a few visits to the doctor or hospital. 20% of an unknown number can be huge, so it is very important to put safeguards in place to cover the 20% balance! Enrolling in the right Medicare Supplement plan will do just that. Thus, choosing a Medicare Supplement plan is crucial for your healthcare coverage.
Medigap plans keep your out-of-pocket costs as low as possible. Once Original Medicare pays its portion, your Medicare Supplement plan will cover its part. Depending on the Medicare Supplement plan you enroll in, you could be left paying $0 out-of-pocket for your care.
Lastly, keep in mind that your premiums will gradually increase over time. The pricing method your carrier uses determines premium increases.
It's important to be sure you understand the first parts of Medicare before making your final decisions for the year. Read this next- Medicare Basics: Things You Need to Know
By David Lasman – "Ask Medicare Dave" | President – Senior Healthcare Team
wwww.SeniorHealthcareTeam.com | 866-333-7340
Selecting the right healthcare plan through Medicare can be overwhelming and downright stressful. Senior Healthcare Team is a nationwide resource that provides guidance and support about Medicare to seniors at no cost to them and helps them to choose the most suitable insurance plan tailored to their specific needs and budget. Our goal is to educate and empower our clients to make the best decisions regarding their healthcare and clear up the confusion of Medicare. At Senior Healthcare Team, we aren't partial to any one insurance company. Our loyalty is to our clients and our mission is to provide them with the best healthcare options at the very lowest cost.