Can I Switch Companies to Save Money on My Medicare Supplement Plan?
If you've had your Medicare Supplement Plan for a few years now, chances are you've experienced your rates going up year-after-year. Right? Well… If so, you've come to the right spot. In this article, we'll show you how you can keep your identical coverage, but lower your monthly premiums.
Why Should I Change My Medicare Supplement Company?
The first concept to understand before changing companies, is that all Medicare Supplement plans are standardized. Medicare pre-designed 10 Medicare Supplement Plans and identified them all with letters, so that it's easy for you, the consumer, to shop and find the best price.
For example, this means if you have Plan F, any company that offers Plan F has to offer absolutely identical benefits & coverage to any other company offering Plan F. Thus, it doesn't matter if you select BlueCross BlueShield, Aetna, Cigna, Mutual of Omaha, New Era or any other company… They all offer the exact same coverage with the exact same doctors, networks, etc.
If All Companies Offer Identical Coverage… Then, What's the Difference? THE PRICE YOU PAY!
Yep, that's really it!
The only difference is the price you pay. Every insurance company are obligated to choose their own rates, even if they offer identical coverage for the same exact plan. Consequently, if you've noticed an increase in your monthly premiums over the past couple years, there's good news… There's a good chance you can keep your exact same Medigap plan, and find another company that offers it at a much lower rate; saving you on average, $550 per year on your annual premium. Even better news? You can change companies at any time to get a lower premium.
Are There Any Risks Changing My Medicare Supplement Company?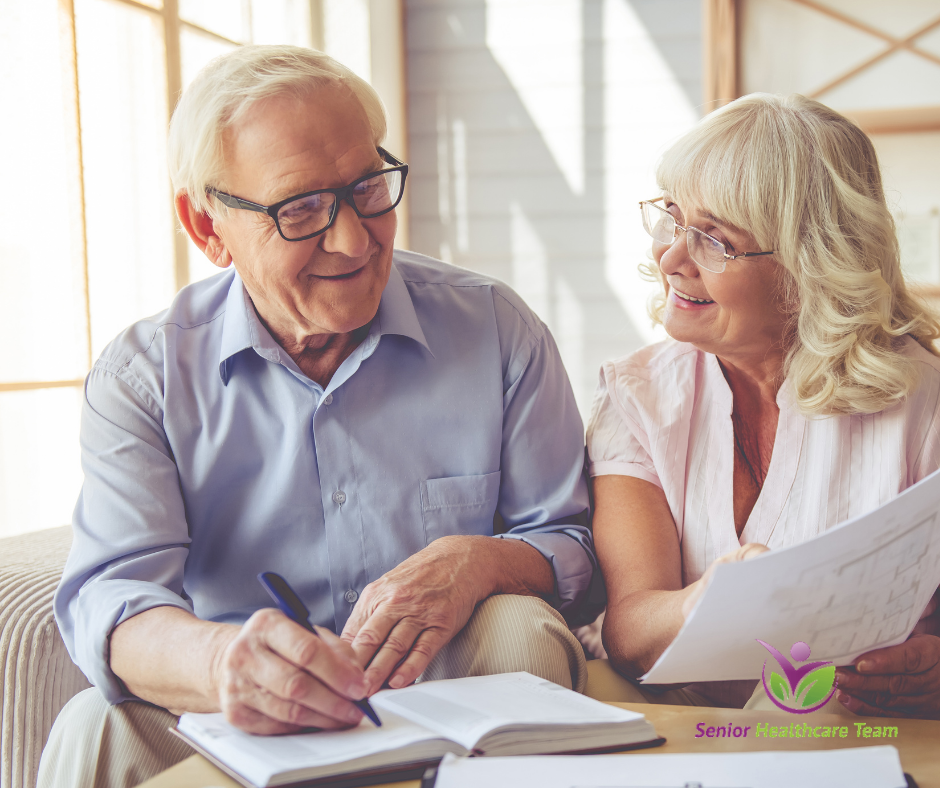 There are two potential pitfalls to be conscious of when contemplating switching insurance companies:
Since your Medicare Supplement Open Enrollment Period has passed, you will have to answer a list of health questions to determine if you are eligible for coverage. The questions differ from one insurance company to another. However, generally you'll be asked things along the lines of: if you've had any upcoming surgeries, recently had a heart attack, stroke, cancer diagnosis, transplant, disease diagnosis, etc. – things of that nature. As long as you can answer "no" to their questions, you should be able to qualify for that specific company and save money on your Medicare Supplement Plan.
Some people will want to change their Medicare Supplement "plan letter" (ex: Plan G to Plan N), in addition to the company. Although you most likely have done your research on switching your plan; it's important to thoroughly go over with your insurance agent what your interests are with the new plan, and why you think it would be best suited for you & your current situation. It's important to review the new plan with your agent so you can be confident and avoid any unseeable pitfalls in your new coverage.
Additionally, keep in mind, premiums are unique to each individual person and based on a variety of different variables. Moreover, if any of these factors have changed (such as your tobacco use or zip code), that could reflect a difference in your new premiums. These variables include:
Your age
Gender
Tobacco Use
Zip Code
Marital Status
What If I'm Not Approved by the New Carrier After Answering the Health Questions?
If you are denied coverage by the new carrier, don't worry – your current coverage will still be effective and you won't lose it. Even after being denied by the new company. There is no risk to you, when applying for a new company.
When Can I Switch My Medicare Supplement Plan?
A common misconception is that you need to wait until the Annual Enrollment Period (AEP) (October 15 – December 7) to change your Medicare Supplement coverage. Good news, you can actually change your Medicare Supplement plan ANY time during the year, with the exception of passing medical underwriting. The Annual Election Period is for your Medicare Part D or Medicare Advantage Plan changes. So there's no need to wait to start saving!
How Do I Change My Medicare Supplement Insurance Company?
The process of switching your Medicare Supplement Company is relatively straight-forward and we'd be more than happy to help you!
First one of our licensed agents will use our rate comparison software to shop the market and find out which insurance company will offer the lowest price for you coverage.
Next, if you are switching Medicare Supplement plans then you will likely need to answer a few simple health questions in order to be approved for your new coverage. (If you are new to Medicare or have a guarantee issue situation then you can skip this step.)
By David Lasman – "Ask Medicare Dave" | President – Senior Healthcare Team
wwww.SeniorHealthcareTeam.com | 866-333-7340
Selecting the right healthcare plan through Medicare can be overwhelming and downright stressful. Senior Healthcare Team is a nationwide resource that provides guidance and support about Medicare to seniors at no cost to them and helps them to choose the most suitable insurance plan tailored to their specific needs and budget. Our goal is to educate and empower our clients to make the best decisions regarding their healthcare and clear up the confusion of Medicare. At Senior Healthcare Team, we aren't partial to any one insurance company. Our loyalty is to our clients and our mission is to provide them with the best healthcare options at the very lowest cost.